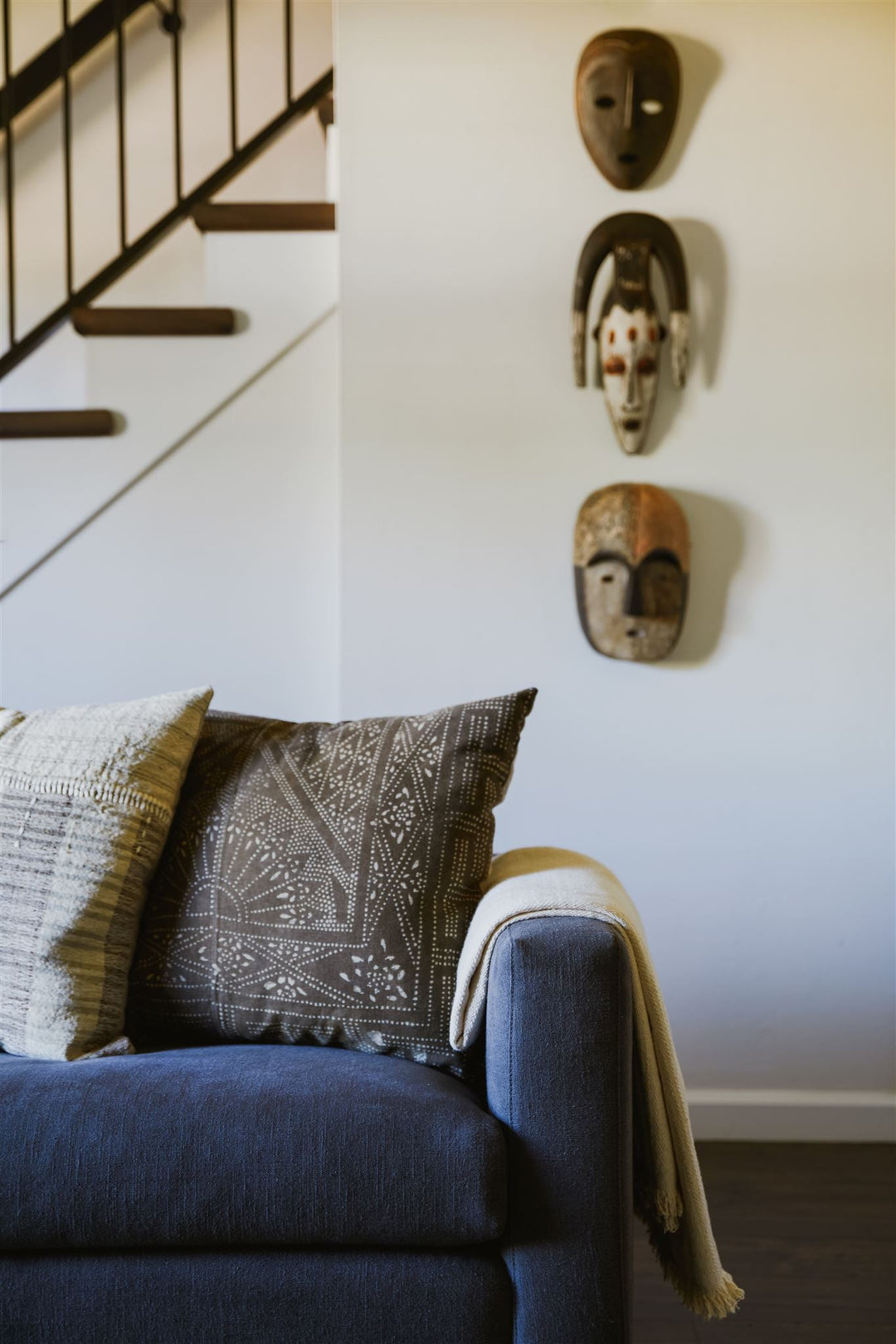 Organic Modern is not a new trend but one of our favorite interior styles. This style is all about using layers, textures, neutral colors, and organic elements to help you create a modern and beautiful home. 
If you want to try this and create a stylish and eco-friendly space, you've come to the right place! This article will discuss three ways to make a modern organic home that will excite and inspire you. And if you're thinking that it's going to be a daunting task, don't worry! With the help of these tips, you'll be able to transform your living space into a gorgeous haven in no time.
Lola Earl's guide to creating an Organic Modern Home
No.1: Use a Natural Element Approach
First, You can begin by incorporating natural elements into your home decor. This can include items such as wooden furniture and vintage vessels. We recommend incorporating vintage or reclaimed wood items into your decor to achieve this look. Wood adds a warm element to a space and helps a room feel cozy. Next, consider bringing the outdoors in by using branches or greenery. Adding branches to your favorite vessel is a stylish way to achieve this look. These elements add visual interest and texture to your home. You can easily incorporate this to help you transform your living space into a organic modern oasis.
Shop the Look
No.2: Take a Minimalist Approach
Second, you can create an organic modern home by embracing minimalism. This means decluttering your living space and only keeping items that spark joy and serve a purpose. By doing this, you'll not only create a clean and modern look, but you'll also reduce your carbon footprint by consuming less. Avoid cluttering your space with unnecessary objects or furniture. Instead, focus on creating a balanced and harmonious environment that allows you to relax and unwind after a long day. 
So, it's important to declutter and simplify your living space. Opt for furniture with sleek lines and minimalistic designs. Keep only the essentials on display and store away the rest. This creates a clean and calming environment that promotes relaxation and focus. 
Shop the Look
No.3: Use Neutral For the Color Palette
Third, embrace organic modern with a neutral color palette. Start with white or off-white walls. You can also make a bold statement by going moody with your paint colors. To build on this, use neutral tones in cream, brown, black, and grey to add layers and warmth to your space to create a well-balanced palette of natural hues.  
Shop the Look
In conclusion, creating an organic modern home is easier than you think! All you need is some inspiration, some natural materials, greenery, and a simple and minimalistic approach to design. So go ahead and transform your living space into a stylish and eco-friendly haven today!
We have put together a few of our favorite items to help you create an Organic Modern Home. Visit lolaearl.com to shop home decor items that will help you create this look.