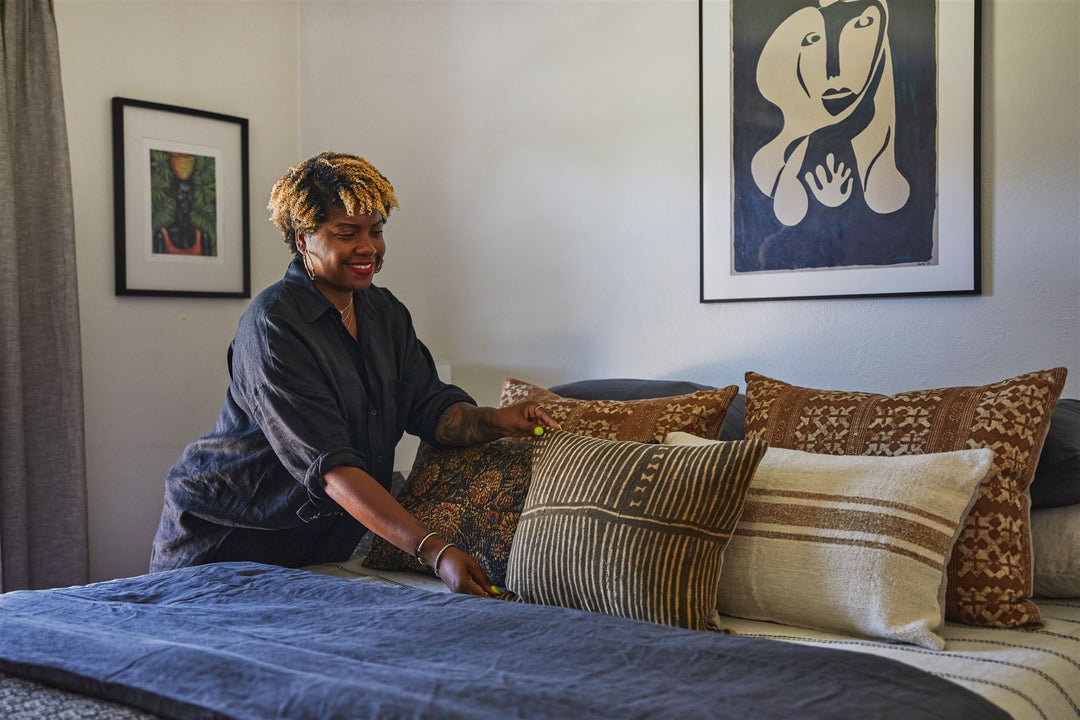 Mixing patterns and prints can bring visual interest and make a statement in any space. One-of-a-kind pillows and handmade throws are the perfect way to add an instant touch of personality to a room without being too matchy-matchy. Try combining a stripe with a floral print. For my home, I like pairing neutrals to create this look. Mixing patterns and bold prints allows me to add a unique touch of personality to any room. With just a few well-placed items can instantly refresh my space with texture, neutrals, and style. 
If you are looking to mix patterns to add texture and layers to your home, I have four tips you should consider. 
Find Common or similar colors.

 I like using earthy tones, such as ivory, taupe, cream, black, gray, and brown. I think using color schemes within the same color palette makes it work.

Create a visual balance.

 Use different size pillows to create balance. 

Provide contrast by using light and dark shades of color. 

Using lighter and darker shades of colors

Don't overthink it. 

Finding which patterns work best with others is often a matter of trial and error. So don't be afraid of trying a few combinations to find the one that works for you. 
These are just a few examples of some pieces I love from my collection at Lola Earl to help you achieve this look. I hope you enjoy them as much as I do. Thanks for reading! 
Every home tells a story. Write yours with Lola Earl.